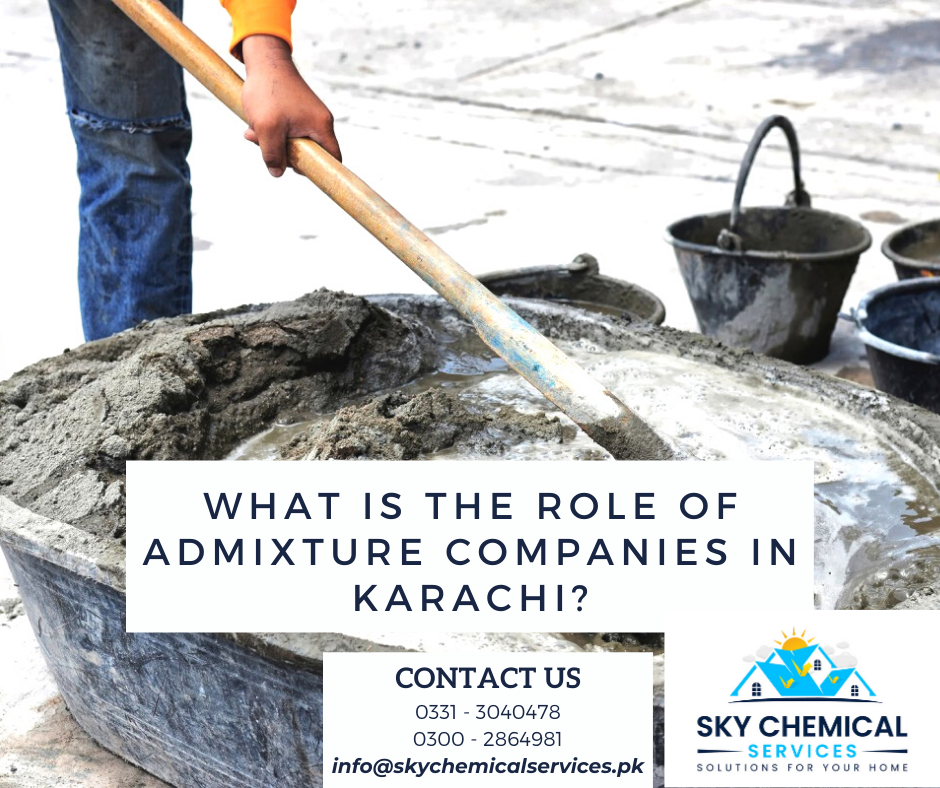 Various admixture companies in Karachi offer construction chemicals for customers in the first place.
But the important thing to consider is how well-received are these admixture companies in Karachi really are and what is the actual role of these companies as well.
To help our customers understand the role of construction chemical solutions, we have created an article for this very purpose.
Provide effective chemicals
The chemicals which are used to make our construction more robust by solving unique problems are possible through contacting construction chemical solutions.
Since there are not a single version of construction chemicals that help during concrete application of large construction site, every problem has a unique solution as well as unique chemicals.
It's only through the expert advice from construction chemical solutions, customers can obtain the required chemicals which hope to fix the issue of the need for the better.
Read More
What are the uses of concrete admixtures in Karachi
Importance of using concrete admixtures in Pakistan
20 Types of construction chemicals in Karachi 
Helps reduce the time of construction
The necessary chemicals which make the time for your construction decrease like before are possible through availing produce from admixture companies in Karachi.
Most people might ask how on earth does a chemical reduces the time for construction. This is possible through various solutions possible with the help of products availed from admixture companies in Karachi.
Products like accelerators, chemicals help reduce concrete settling rate and improve the finishing work without a lot of time applied by the labor.
These are few things which focus on reducing the overall time for construction through availing product from admixture companies in Karachi.
Saves cost in construction
There's a famous saying about time is money, which is very much a certain thing for a construction project.
The time which takes a lot of time is a loss project, hence every real estate developer needs to focus on the time element through consulting with admixture companies in Karachi to obtain next-gen solutions.
Chemicals such as accelerators, hardeners as water-resistant chemicals which are mixed with cement help you save cost as well as increase the life of your construction to greater rates.
Provide better strength on concrete
Concrete strength is obtained by applying water over the newly plaster cement which not just takes a lot of time but also causes some water patches over the construction, which overall reduces the formation of the construction.
With the help of services provided by admixture companies in Karachi, the chemical which offers strength to concrete will be possible without using much water over the plaster walls.
Offer resistance to water and ice
Another portfolio that most admixture companies in Karachi have is the chemical that offers resistance to water and ice.
There are times when construction gets a lot of damage over water in the form of leakage and seepage over the walls and roof.
Through the help of some advanced waterproofing chemicals obtained from reputable admixture companies in Karachi, we can have much-needed security over the construction.
Read More
How much time does it take to apply roof seepage solution in Pakistan?
How to find the best roof seepage solution in Karachi?
Tools used to apply roof leakage treatment in Pakistan
Accelerate setting time for concrete
Settling time for concrete refers to has the time required of concrete to lose its plasticity completely and get strong material in its final state.
For most of the concrete, the final settling time is around 10 hours or 600 minutes, which is a lot when compared to a large project.
With the help of retarding admixture, the settling time gets major reduces while providing the necessary strength over the concrete structure.
Better curing of concrete
The concrete needs to be maintained to its intended state with the help of moisture, temperature, and time.
Curing of concrete is very important which leads to better finishing of the work. Through using water reducers, retarders, and Superplasticizer, the curing of concrete to its optimal state is possible.
Looking to avail of the solutions provided by admixture companies in Karachi?
When the time of construction is limited or you want to get that high workmanship for your project, simply consult with Sky Chemical Services, which offers admixture chemicals for clients that help to protect as well as improve the current states of your construction to a much better rate.