Roof Heat Proofing Services
Sky Chemical Services understand the devastating impact over the high temperature in Pakistan, that's why Roof heat proofing but with few solutions laying around for customers across the board. But thanks to the application of roof thermal protection services, it's quite possible but rather a sure thing that high temperature is suppressed to a couple of degrees, which blow air of relief over the customer's head.
These chemicals are made from elastomeric chemicals whose only aim is to provide some relief during the high summer temperature in Pakistan. No one can say otherwise that solution to reduce the temperature over the roof without spending a lot of amounts is none other than heat proofing chemical application.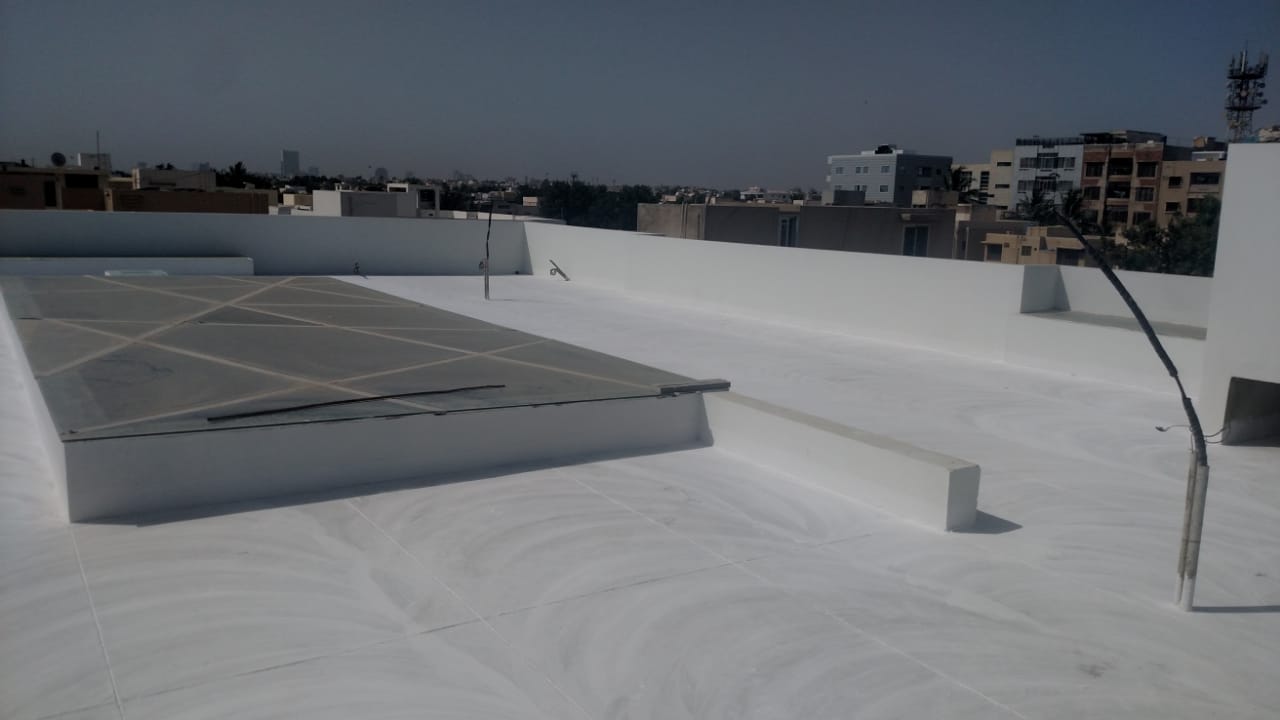 Before the chemical entered into the Pakistani market, the thermal proofing chemicals were a big hit on other countries such as the US, Austria, and the UK. The chemical is completely made from the white pigment which, scientifically, reflects all the white light that's being exerted by the sun.
Other than that, it's the capacity of roof thermal protection chemical to withstand the heat waves in Pakistan and to a certain extent, repel highly notorious urban Island effect as much as possible. Because at the end of the day, what customer are interested to get from a chemical application company is a top-notch solution and cost quite lower comparatively than other solutions.
Frequently Asked Questions