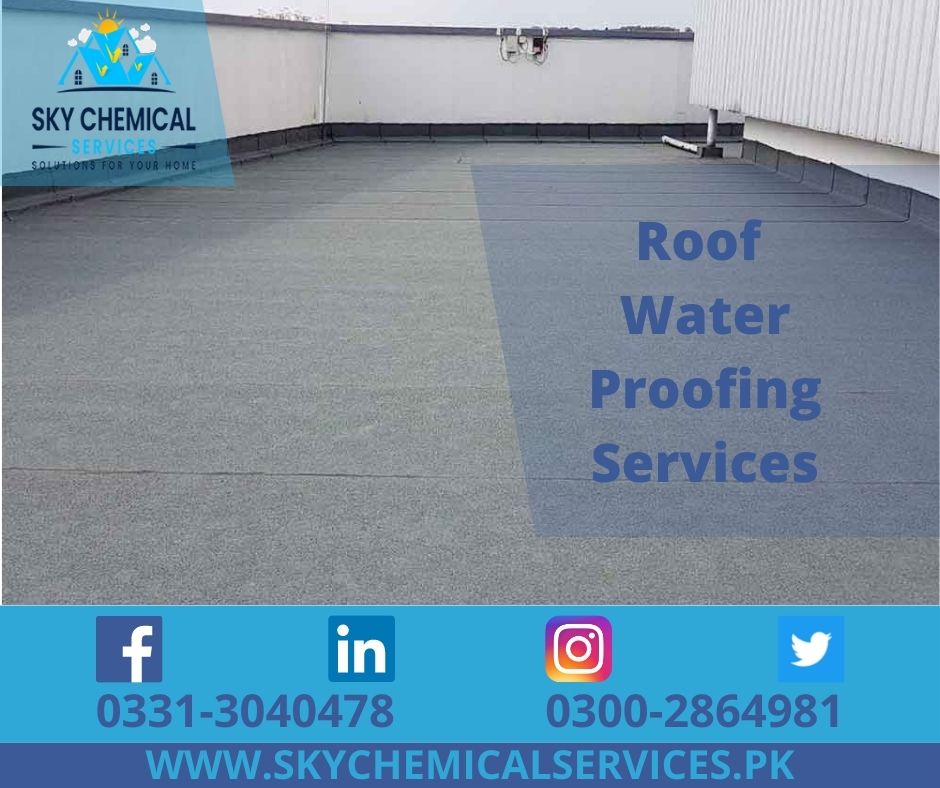 LEADING WATERPROOFING SERVICES IN PAKISTAN:
SKY CHEMICAL SERVICES providing a great quality chemical product that being distinctive in the waterproofing industry for 10 years. Waterproofing is one of the basic and the most desirable services that are being acquired In Pakistan. Especially due to the harsh weather condition and in-consistent climatic change is mainly the reason behind ruining the roof, through valuable service SKY CHEMICAL SERVICES Company left behind all the other chemical companies by the efficiency of their work and reliable code of conduct that they are catering.
PREVENTING YOUR LIVELY-HOOD FROM CRACKS AND SEEPAGE:
Due to humidity in the environment especially in Karachi, the roof is damaged by the ceiling and droplets of water penetrates in the roof and causing bubbles in the concrete of walls and roofs, this encounters severe damage and cracks, over time this will generates cracks and ruins the roof. Our hard-working and professional team provides the static way to not only keeping your shelter safe and secure from harsh weather but also prevents it from the humidity ad all sorts of roof solutions.
The ruthless and unconditional climatic change is the main reason behind the cracks and seepage
How to Prevent and Diagnose Concrete Cancer in Buildings
FINEST BITUMEN MEMBRANE WATERPROOFING:
Once you did the Bitumen waterproofing, you will be tension-free for years; there is no need of keeping maintenance up to date it will last for years.
The modern and latest technique is the BITUMEN MEMBRANE technique that is used widely in preventing waterproofing and leakage, just like an insulator or a vacuum between two things, it works similarly being like an insulator lies in between the roof and environment keeping the roof all dry and secure. Shape and the size of the roof does not matter at all, they also maintain the life of the roofs, keeping them young enough that sustain themselves for
PROVIDING VALUE FOR MONEY:
Our main goal is to cater top-notch services to the clients and client satisfaction is the most prominent and precious ambition that SKY CHEMICAL SERVICES targets. The methods of an industry that are the latest are being executed by our team, all the team members are of the top chemical industries and their priority is profound; being sincere towards their work and provides a standard keeping SKY CHEMICAL SERVICES in Pakistan a mark of dignity.
How Basement Waterproofing can Stop Termites?
MULTI-TASKING SERVICES FOR YOUR NEEDS:
We not only provide waterproofing services, meanwhile providing a vast variety of chemical services from household to chemical, but all are also of great standards that is the remark of ours to remain in the lead for years.